Read A Sample
Supported by more then one hundred candid partner interviews – and the insight of his twenty years of business and legal experience – Henry makes the case that law firms can dominate the markets they serve through value-driven branding.
Benefits
Henry's book offers a new conceptual framework for:
Unlocking Revenue Potential
Bringing Marketing Goals into Focus
Building Brand Awareness
Reaching New Levels of Client Loyalty
Shaping Firm Culture and Sense of Team
Getting Internal Buy-In from Partners

About The Author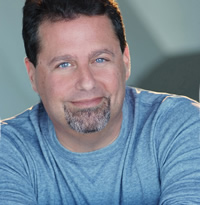 Henry Dahut, attorney, author, facilitator, and brand-marketing strategist, consults with AM-Law 500 firms on brand formation and strategic messaging. Dahut has been a special advisor to the State Bar of California, Law Practice Management and Technology Committee, and has been a member of the California State Bar since 1986.

Dahut is actively developing law-school courses that build skills in areas such as client-centric counseling, formation of value-driven professional identities, law-practice management, and professional ethics.
Marketing The Legal Mind - 2014
Marketing the Legal Mind - 2014 examines the personal and professional challenges that law partners face in marketing their services, particularly in developing a compelling brand identity that will attract clients, bolster morale, and distinguish them in the markets they serve. It also explores the hidden dangers of promoting an illusory brand, especially when the promoted brand bears little resemblance to the firm's true character and values.
The book demonstrates how firms unearth their core values, how the leadership gains consensus around these values, and how these values get integrated into the culture and structure of the firm.
The author answers these questions candidly, honestly, and shamelessly.
"Henry Dahut's book is wonderful and thought-provoking. He persuasively explains why marketing cannot be an afterthought and counsels against falling into the trap of thinking that so long as revenue is good, all is well in our world."
- Linda Hazelton, MBA
Chair, Education Committee
Legal Marketing Association

"A must read for every lawyer. Henry Dahut truly understands the art of law firm marketing…"
- Perry Viscounty, Partner
Chair of Global Marketing Committee
Latham & Watkins

"Henry Dahut demystifies marketing and provides concrete methods that help firms manage identity and their future in the marketplace..."
- Kimberly Penner, Partner, Chief Marketing Officer
McCarter & English

"Superbly written and offers a clear path to marketing success. The best book on legal marketing I have ever read...."
- Judith Gordon, Director of Marketing
Buchalter Nemer

"This book guides lawyers step-by-step through the big-think and deep-think that are the essential foundations of successful legal marketing efforts."
- Andrew Elowitt, JD, MBA. Former Chair
Law Practice Management Committee,
State Bar of California

"A compelling and analytical roadmap to growing your law practice and a must read for law firm leaders…"
- Timothy Corcoran, formerly V.P. Market Planning
Martindale-Hubbell

"A must-read! This book presents compelling arguments for why legal professionalism must include business professionalism if law firms are to grow and prosper…"
- Harry Ruffalo, J.D. Author of Students Introduction To The Business Of Law.
Professor of Law, University of Wisconsin, School of Law

"This book should be required reading in law school along with property and contracts."
- Myron Moskovitz, Attorney
Professor of Law, Golden Gate University

"This fascinating work combines business theory, human nature and even brain science in a compelling way.
- Arnold Deutch, M.D. Department of Neurology and Psychiatry.
Clinical Professor
U.C.L.A. School of Medicine

"A highly compelling and delightful read which demonstrates the expanding role of lawyers..."
Best Selling Author of Free Agent Nation and Whole New Mind – Why Right Brainers Will Rule The Future.
Author Daniel Pink